Raiden.247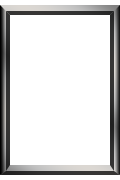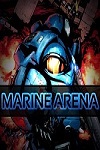 Joined: February 16th, 2021, 12:36 pm
Posts: 8
Starcraft II Gateway: Europe
Hello everyone,

Latest Update is live.

Map Layout:

Added an updated Korhal grass Texture for the surrounding middle area. (has more vibrant color)

Elite Mercenaries:

Siege Breaker:
Renamed to Mech Tank.
Added AoE for the main Weapon of 50% Fraction, under a 0.6 radius.

Mercenaries:

Hybrid Reaver:
Fixed a bug not granting +1 damage from Mercenary Training Upgrades.
Corrected Assault Charge bonus duration from Training Upgrades (was granting +0.5 while should be +0.35)
Decreased Training Upgrades Bonus AoE Radius from +0.25 to +0.15. (a total of 0.95, compared to 1.25 which was before)

Heroes:

Commando:
Decreased Attack speed from 1.5 to 1.
Fixed Attack Animation being stuck, without actually showing the normal state of the unit (when attacking)

Archon Ultimate Hero – HT:
Fixed a bug with Mind Control turning temporarily enemy owned units into Infestor Neural Parasite ones.