MA Discord is a new addition to the MA discussion forums including both US and EU. It servers a central hub for both communities to come to together to discuss MA, Join up with partners and even take part in events such as tournaments and leagues. Discord is a free voip service that can be ran a multitude of ways from simply opening in your web browser or download a desktop or mobile client.
This guide is in hopes to help new people get started in Discord whom have never used it before. You can check out Discord App here:
https://discordapp.com/
Discord has a built in tutorial system for new users that works pretty well;

everytime you see one of these simply click on it to learn more about the area it's posted on.
On the index of these forums at the bottom you will see the MA Discord online user list like this;

On the right of that you will see the "
Instant Invite
" button that opens a brand new tab in your browser with this link:
Discord
Code:
https://discordapp.com/invite/0j2l6GLTIscZlvsW
Upon clicking that link the MA Discord server will attempt to open in a new tab in your web browser, However if you had already downloaded the Discord Desktop App or Mobile App you can copy and paste the link above in those apps and click the link from within either app to join the MA Discord server from those apps. For the remainder of this guide it will walk you through setting up a new user account using the web browser.
The first thing you will see is a web page with a login like this;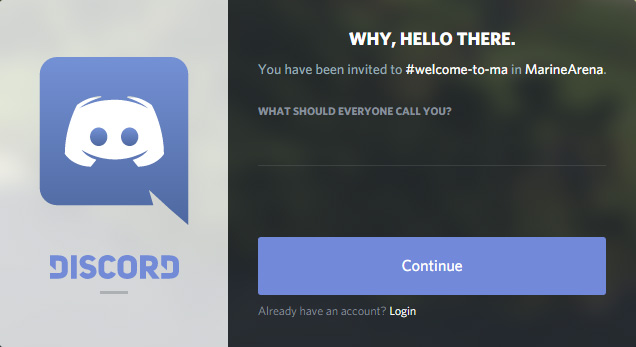 Prompting you to enter in a username that you will use in the MA Discord server.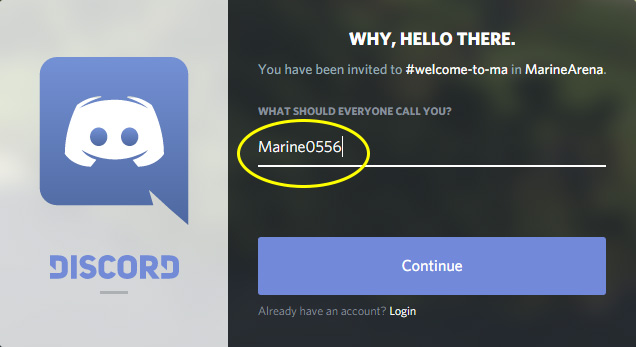 Once you have picked a name and clicked "
continue
" you will be shown a page that looks a lot like this;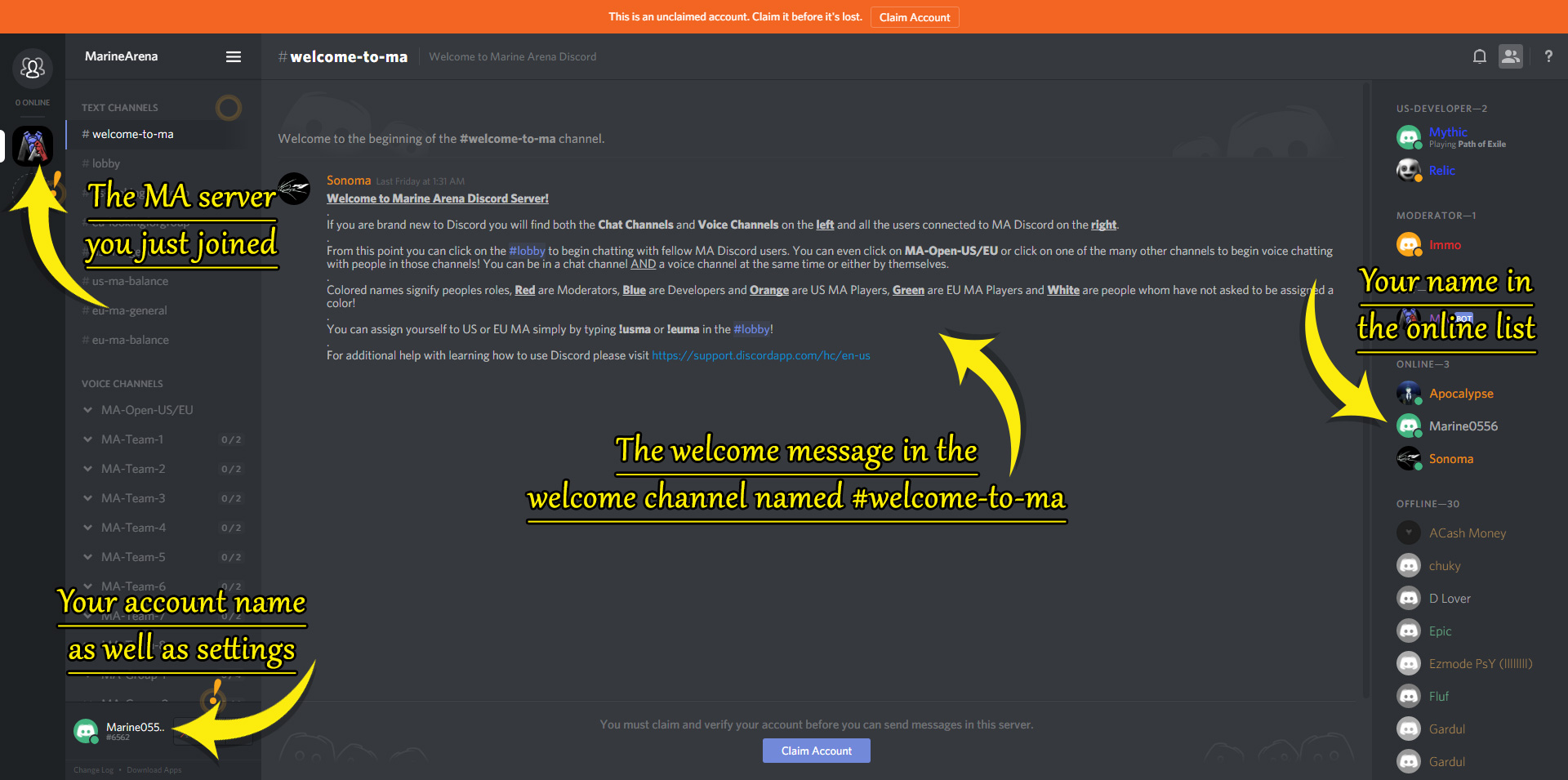 By default Discord does not require an account to be established in order to use Discord Servers HOWEVER in order to send messages to the MA Discord server channels you
MUST
create an account. You can do so by simply "claiming" the account you just signed in with;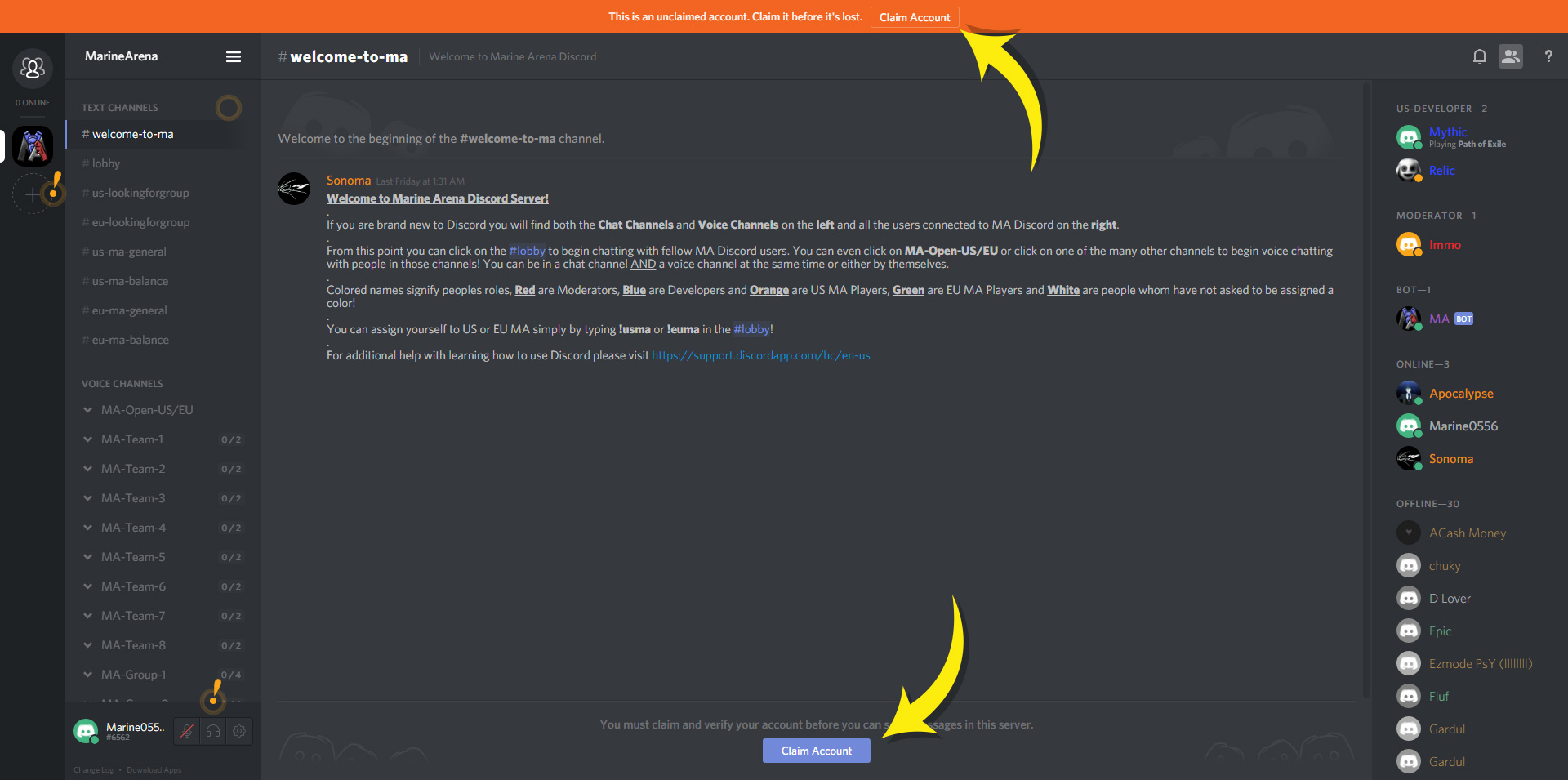 After you have clicked a "claim account" button you will be shown a pop-up where you can enter an email and password as well as establish your avatar if you so wish.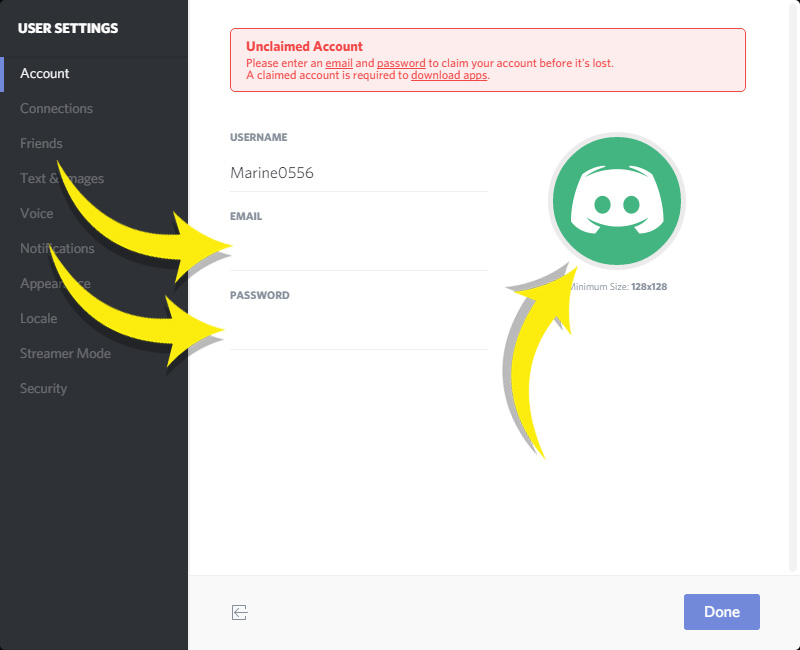 Once you have done that and clicked "
Done
" you will be taken back to the previous screen. At this point Discord will email you at the email address you provided to verify your account. At the bottom on the window there will be a re-send button should the email not arrive automatically;

Once you have verified your account you will be prompted to Login. Using the information you provided;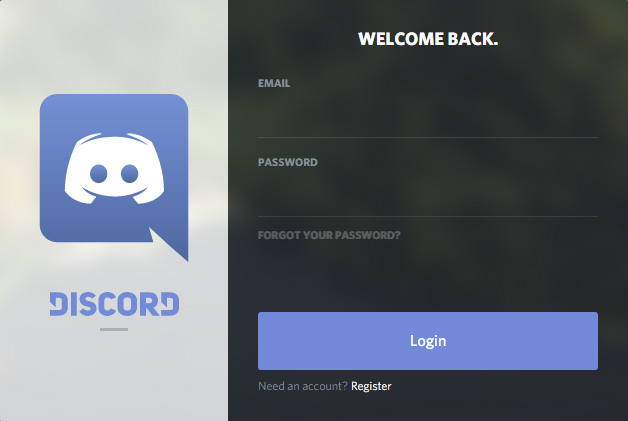 Now you are ready to begin chatting with fellow MA players both US and EU!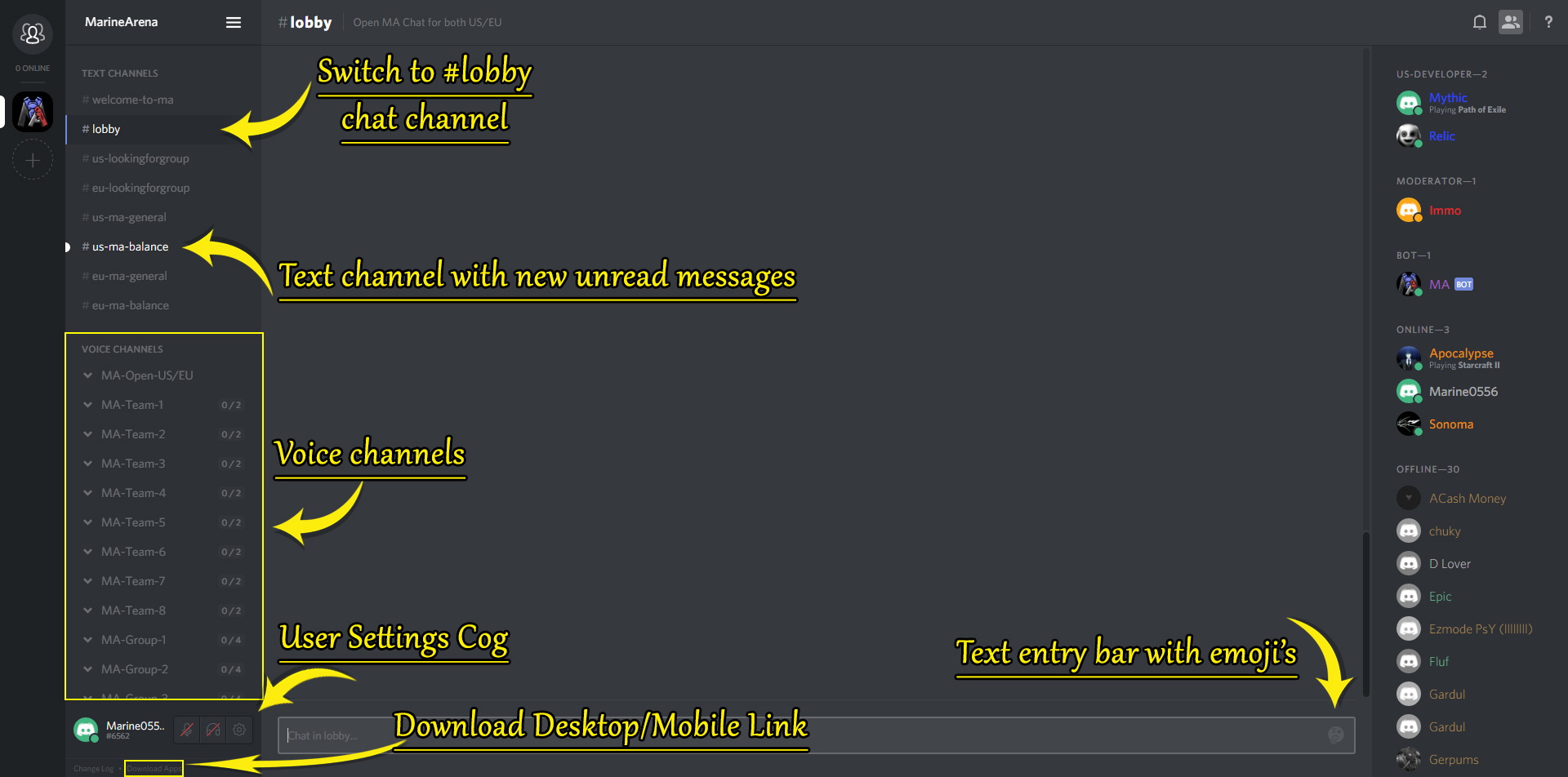 If you wish to download a Discord client you can easily do that by the bottom left of the page at which point it will pop-up a window showing something like this;

OR you can simply go here:
https://discordapp.com/download
It is highly recommended using the Discord Desktop App rather then using the web browser.
Discord has many great features from posting videos and images directly into the text channels, to even uploading files such as MA replays. You can see when your friends are playing a game to even seeing when they begin streaming to twitch!
The #welcome-to-ma channel serves as an introduction while channels such as #lobby is open chat for all.